Bringing Off-grid Solar Power to the Navajo Nation
Keeping in line with our mission of reducing fossil fuel emissions through renewable energy, we recently completed a large installation of 150 off-grid solar power installations on the Navajo Nation. Mobilizing a local workforce and massive resources, we worked tirelessly to bring previously unavailable electricity to the most underserved residents on the Navajo Nation across three western states.
ISC's Longtime Experience in Off-grid Solar Power
As one of the leading companies specializing in off-grid solar installations, ISC was selected by the Navajo Tribal Utility Authority (NTUA) to rapidly deploy a total of 150 off-grid hybrid solar plus storage installations for families on the Navajo Nation. Funded through the CARES Act, this massive project was completed in approximately three months. These solar power installations are now bringing electricity and basic power needs to homes that previously had no power. After project approval, we quickly mobilized seven crews working every day during the height of the pandemic.
To keep the CARES Act money within the community we also hired local workers. Doing so had the added benefit of expanding the community's ability to learn and work within the solar industry. To coordinate such a large operation, we even set up our very own warehouse in Gallup, NM to handle the volume of materials and equipment we needed.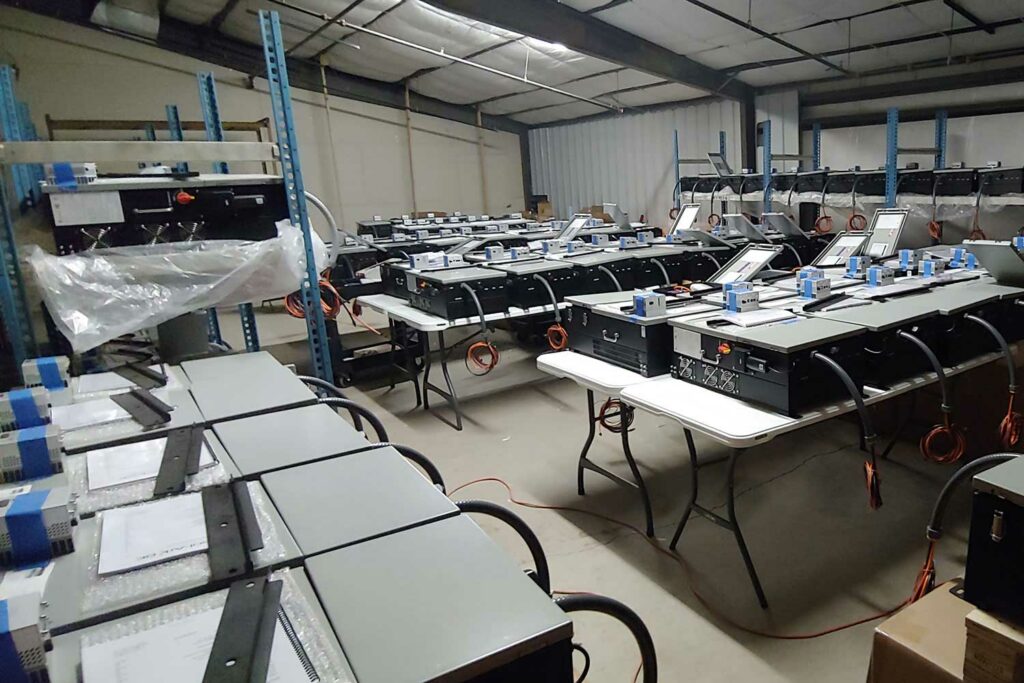 "We were honored to be selected for this project and to continue our working relationship with the NTUA. We knew the timeline was tight and reaching so many customers would be extremely challenging. A big part of our success came from hiring over half of our staff from local labor from the Gallup and Window Rock area. We wanted to staff people who were hardworking and knew the area while ensuring that funding stayed within the Nation and help create skilled employment opportunities. We were proud to be able to provide a much-needed resource to so many, especially due to the impact Covid had in the area."

Fernando Vigil, Owner, Industrial Solar Consulting
Additional Benefits to the Community
In addition to providing electricity to this remote community, NTUA worked with approved contractors to outfit selected homes with wiring, LED lighting, refrigerators, water pumps and bathroom upgrades. Many resident applications were screened by NTUA and the Navajo nation to prioritize the most in-need residents. The elderly and veterans took the highest priority. Most of these upgrades are providing families with a reliable source of electricity for the very first time. Part of our installations also includes remote monitoring of the solar systems. This helps to monitor and maintain the systems and to ensure uptime and stability.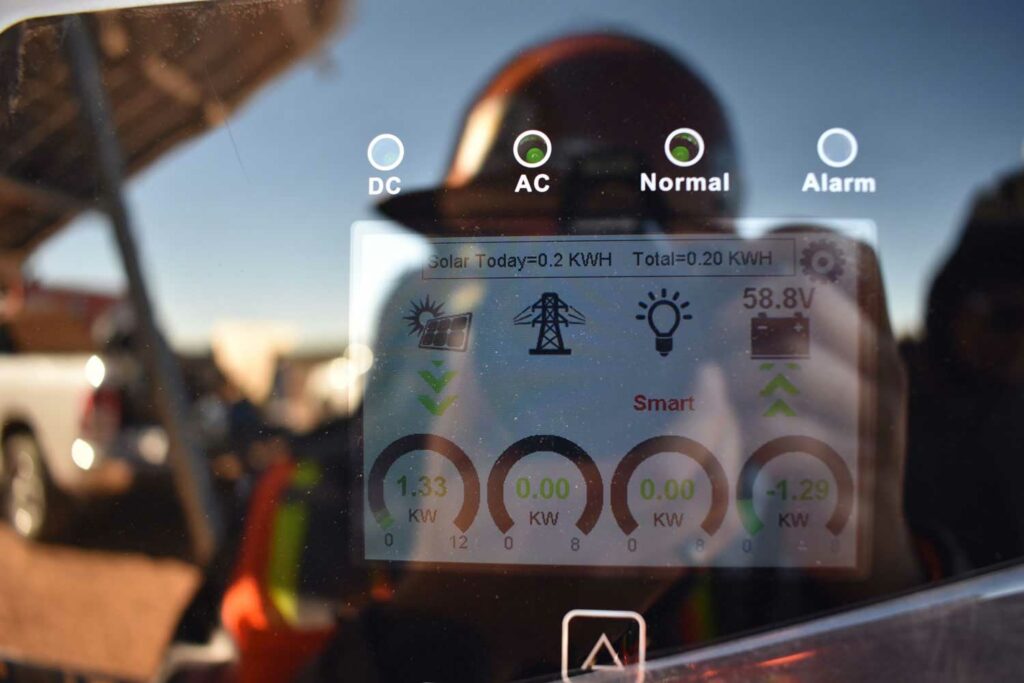 ISC's Mission to Reduce Fossil Fuels
Our work on the Navajo Nation through NTUA aligns with our company mission to reduce fossil fuel emissions through renewable energy. Over 12 years, we have been supporting critical infrastructure and rural electrification in remote locations, domestically and internationally. This project had greater significance to us than many we have done in the past because we recognized the immediate positive impact it would have on the recipients. Both ISC founder Fernando Vigil and Director of Field Operations Marco Vigil grew up near the pueblos of northern New Mexico. Also, as a resident of Arizona for 15 years, this location had special significance. It was meaningful to know that we could provide a service to the communities we were familiar with.