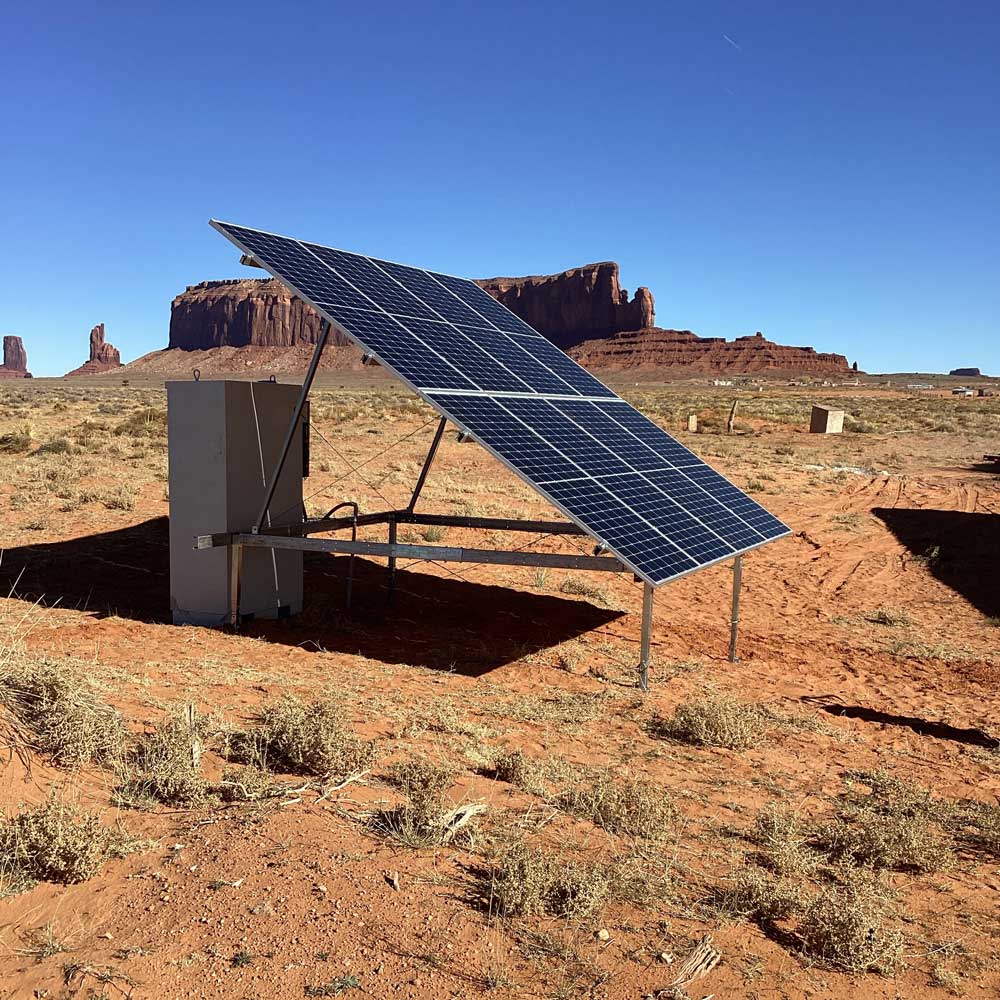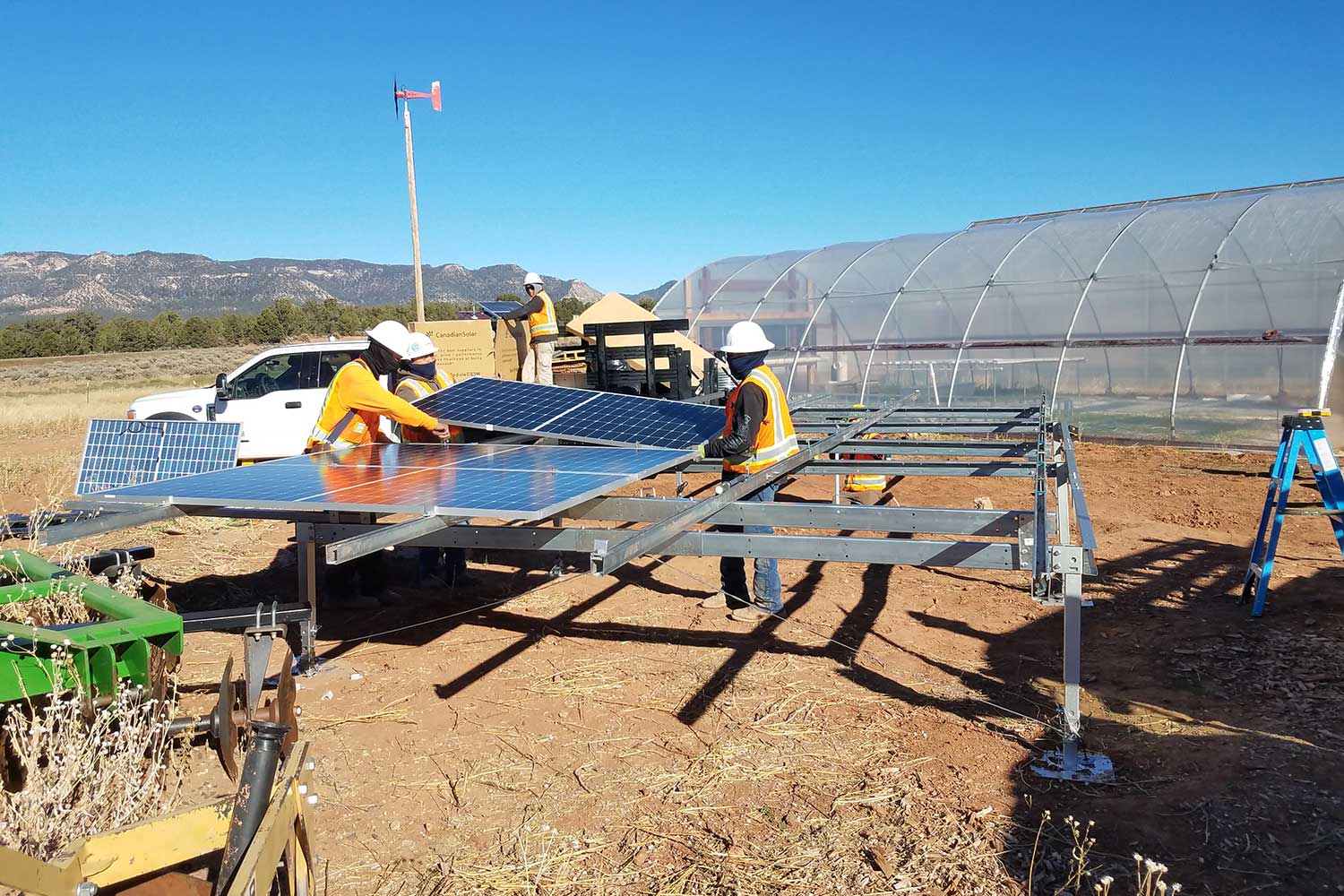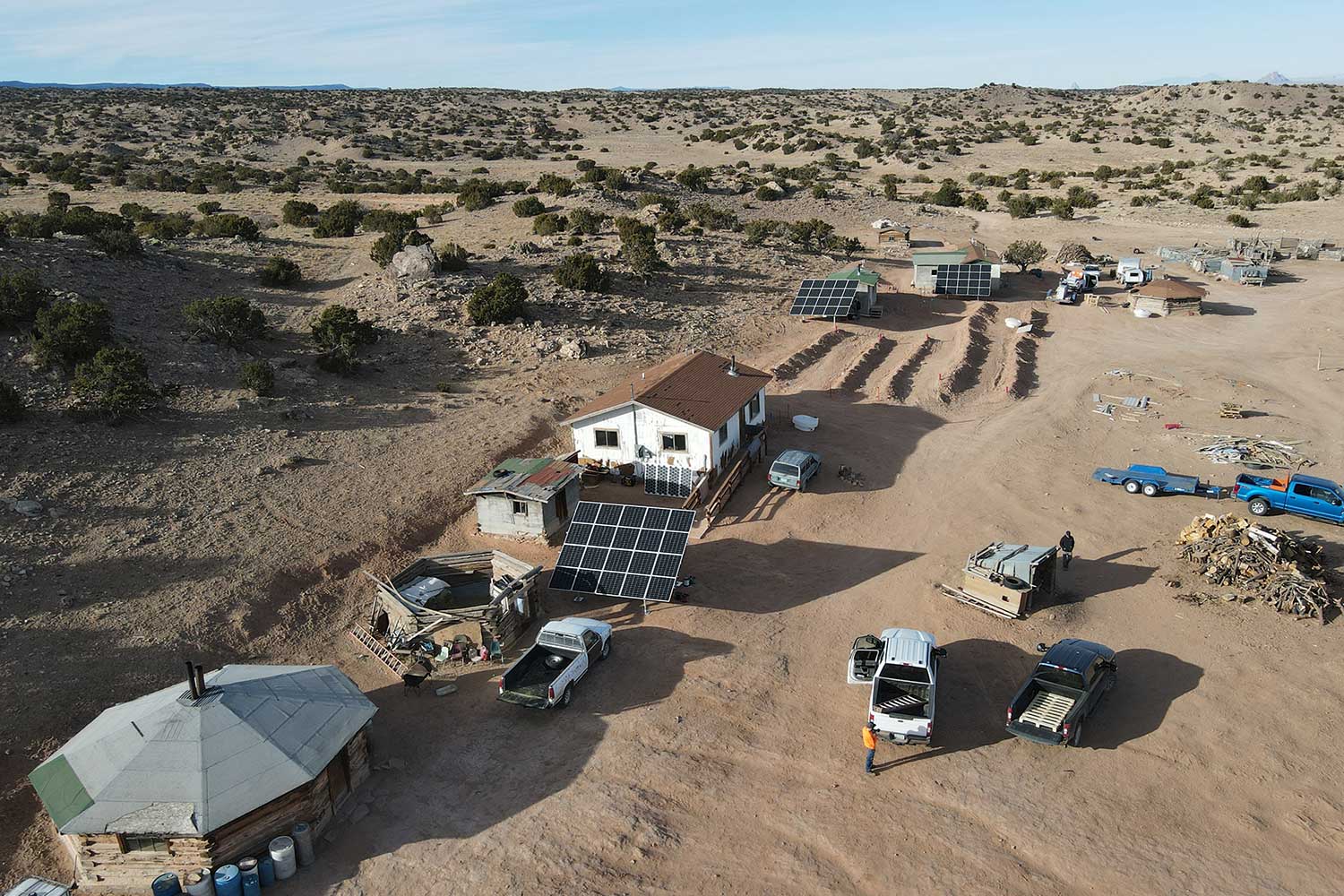 ISC is your partner in clean energy, no matter where you are
Industrial Solar Consulting has been working with rural and tribal authorities for years, designing, engineering & installing off-grid solar systems for remote communities.
If the pandemic has taught us anything, it is that we rely on electricity and the internet to be healthy, educated and connected. Our systems have brought power to some who previously had none and include advanced monitoring that allows us to quickly troubleshoot and repair systems, avoiding outages and unnecessary expenses. 
We believe that access to reliable electricity creates a more equitable world, where communities have better access to first responders, telehealth, education and family communication. By applying our unique off-grid installation skills, we can support communities impeded by cost or distance from the main power grid. 
Rural Electrification Powers Communication
Our experience working off-grid to power communications and broadband sets us apart from firms unfamiliar with the nuances of working in this type of environment. That's why, in 2020 we were selected by the Navajo Tribal Utility Authority as one of only 2 firms to perform 150 off-grid solar installations during the coronavirus pandemic. In 2022 we were selected once again to perform an additional 150 installations.
Ultimately, ISC powers telehealth for better and more frequent healthcare, distance learning to close the education gap and improved communications to communities and first responders. 
Ask us about how we can integrate our systems within your community. We can help complete a project with the NTIA Tribal Broadband Connectivity Program or Tribal Electrification Program in conjunction with the Inflation Reduction Act (IRA).
Experts in Rural Electrification
8(a) Certified
DBE/MBE
Extensive government contract experience
Powering access to telehealth, e-learning & first responders
Assistance with NTIA Tribal Broadband Connectivity Program available