2020 was an incredibly busy and challenging year at Industrial Solar Consulting. While we all had to adapt to restrictions and modifications due to the pandemic, our work installing reliable, off-grid solar installations continued, with few breaks. Despite all the downfalls of 2020, the solar industry continues to soar. We're honored to be part of converting and improving more systems to clean, solar energy to help improve communication, emergency response and rural electrification.
Our New Website!
To start, we are happy to have completed a full redesign and upgrade of our outdated website. The new ISC website includes profiles on some of our most exciting projects as well as updated services. Our new services list reflects an increased workload and focus on the Telecommunications industry. Through the development of innovative, off-grid, hybrid solar systems, these installs provide better communication and safety for first responders and air traffic control. Our new website makes it easier to find out more about our wide range of services, showcase our work and contact us directly. Take a moment to check it out!
Portable Solar Trailer upgraded for Rent Solar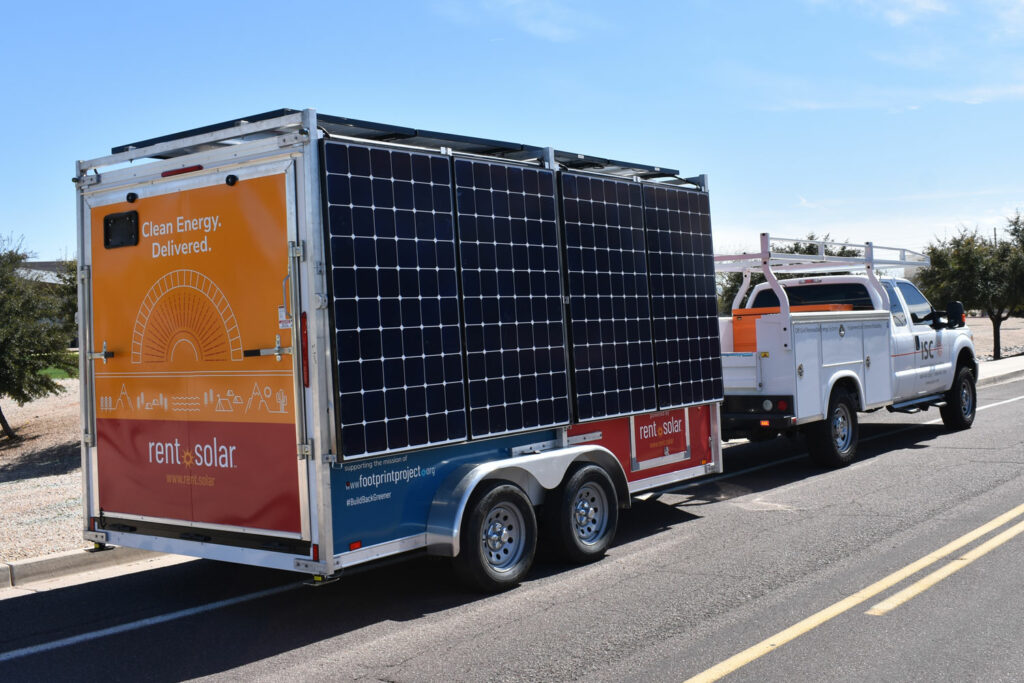 Earlier this year, we completed an upgrade to Rent Solar's portable solar trailer, the T5. Used to power events and emergency response, we improved its capacity and added the ability to connect all deployed trailers across the country. With most public events temporarily on hold, this 4kW trailer with 20kWh of battery storage has been used around the country to respond to multiple natural disasters like the California Wildfires and Iowa's devastating derecho in August 2020. Operating through Footprint Project, this solar trailer helps keep medication refrigerated, vital electronics powered and the lights on for many local communities lacking power.
Minnesota Meander Lake
In the midst of temperamental weather and below freezing temperatures, we found ourselves in the pristine border waters area of Canada and Minnesota. At Meander Lake, we installed a 37kW array on a challenging granite mountain top. This setup included 100kWh of lithium storage and a generator backup. Installation of this hybrid solar system expands first responder networks and cell phone communications, allowing outdoor adventurers to more safely enjoy the area. We persisted through rain, hail and snow and were able to test how well our battery systems performed in cold temperatures. This hybrid system has some of our most advanced solar storage and monitoring components. We can monitor, maintain and control every aspect remotely and have been getting excellent performance since commissioning.
Freeman Road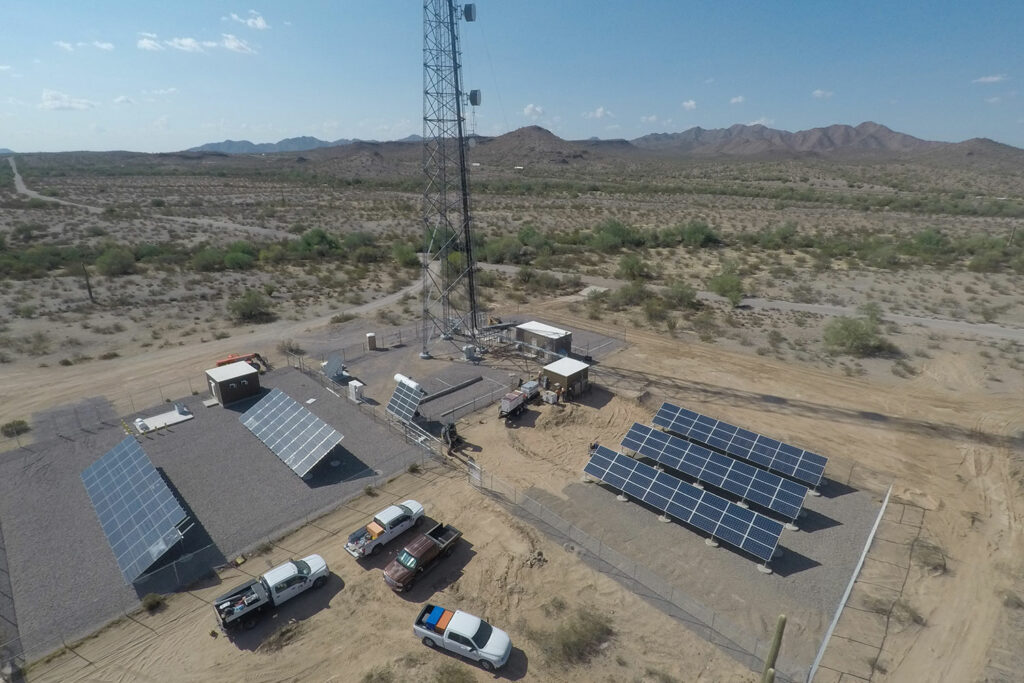 Like most years, 2020 involved traveling all over the country for the ISC team. During the first few months of the year, we completed 14 site visits for FirstNet. This high-speed, nationwide wireless broadband network connects first responders to communicate more quickly and effectively. One of those projects included an installation at Freeman Road in Gila Bend, AZ. Having worked on a another site in the vicinity, we were familiar with the location and were able to complete our work in less than two weeks. Our knowledge of how solar works with telecommunication towers gave us the advantage in understanding how to install this site effectively.
New Videos Featuring Our Work
If you've been following us on any of our social media platforms, you may have noticed we produced a few videos this year to showcase some of our most compelling projects. One of the most scenic is a look at our solar rehabilitation for the US Fish and Wildlife Service at the Farallon Islands. Located off the coast of San Francisco, the Farallon Islands hosts numerous researchers studying the largest seabird nesting colony south of Alaska along with other marine and land animals. Our Farallon Island video highlights the challenge of bringing our gear and crew in by either boat or helicopter while working among a fascinating array of wildlife.
If you're interested in seeing some of the treacherous roads we sometimes take to reach our sites, our video covering off-grid solar installations for the Federal Aviation Administration (FAA) does just that. From transporting materials via 4×4 or getting stranded in a mountain snowstorm, our 11 total radio repeater stations met or exceeded the FAA's standards, allowing them to reduce their demand on fossil fuels and provide more reliable communication.
Stay Updated with ISC
If you'd like to stay up to date with our latest projects and developments in the off-grid solar industry, sign up for our monthly newsletter.